So as you may know naughty Google is getting rid of 'Google Reader' (That thing on the side that says "Join this site" with all your followers). And so basically we are all running around with our heads chopped off not knowing what to do.... not really. How are we supposed to keep track of our favorite blogs?!?!?
Welllllll most people are heading to BlogLovin to follow their favorite blogs.
To follow me on BlogLovin click HERE! or on the link on the side of my blog.
By following me you can see all my recent blog posts :)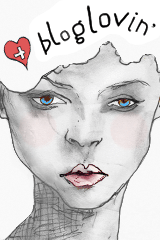 I'm also on Hello Cotton :) So if you prefer using that click HERE to follow me :) or the link on the side.
Also if you follow me on either of these post me a comment with your link and ill follow you back :) as I love reading everyones stuff!
Hope to see you on either BlogLovin or Hello Cotton :)